DeFi yield optimization for African real farm stakeholders.
African commercial farmers can now produce organic products that meet global standards.
Blockchain technology taking Africa farming sector to the moon.
Anyone anywhere can now participate in farming.
our mission
To improve agriculture by sponsoring local African farmers.
To educate these farmers on safe and healthy practices that promote One Health.
To connect FarmGrid farmers with potential buyers interested in their safe products.
To build a platform that allows individuals worldwide to engage in farming alongside local farmers in Africa.
aims and objectives
Building a platform that connects people from all over the world to actual farming and Blockchain staking.
Encouraging youths to engage in agriculture and reduce unemployment among them.
Creating partnerships with mega agricultural organizations in Africa and agro financial institutions.
Encouraging farmers to adhere to the proper use of chemicals and drugs in farming.
Building a system to monitor and track products from the farmers for potential buyers and consumers.
Providing farmers with water as charity in arid areas of Africa.
Our story
FarmGrid is improving agriculture in Africa and promoting One Health using blockchain technology. We have accomplished numerous projects since our establishment, such as vaccinating farm animals, educating farmers and agro extension workers on antibiotic use and misuse.
The misuse of antibiotics and other drugs in livestock breeding has become a global concern, leading to the development of antibiotic resistance in humans. Antibiotic resistance poses a threat to human life, especially as farmers use antibiotics as a mainstay to grow their livestock, which exposes unsuspecting consumers to antibiotic resistance complications.
The FarGrid initiative was created to address this issue by educating farmers on the dangers of antibiotic misuse and alternative methods to ensure the survival of livestock without the need for antibiotics. The initiative has recorded successful seminars, training, and partnerships with rural farmers to test its formulae.
Engagements
Activities
Veterinary and agricultural extension services for rural farmers. Farm sponsorship programs. General soil testing and seedlings procurement and treatment for farmers. Process monitoring and validation. Farmers-buyers connect.
Challenges
Illiteracy: Most farmers in rural areas were hard to connect with due to the lack of extensive agricultural education. Funding: most activities to be carried out on our farm especially on education Iare hindered due to insufficient funding. Lack of adequate extension services in rural Africa.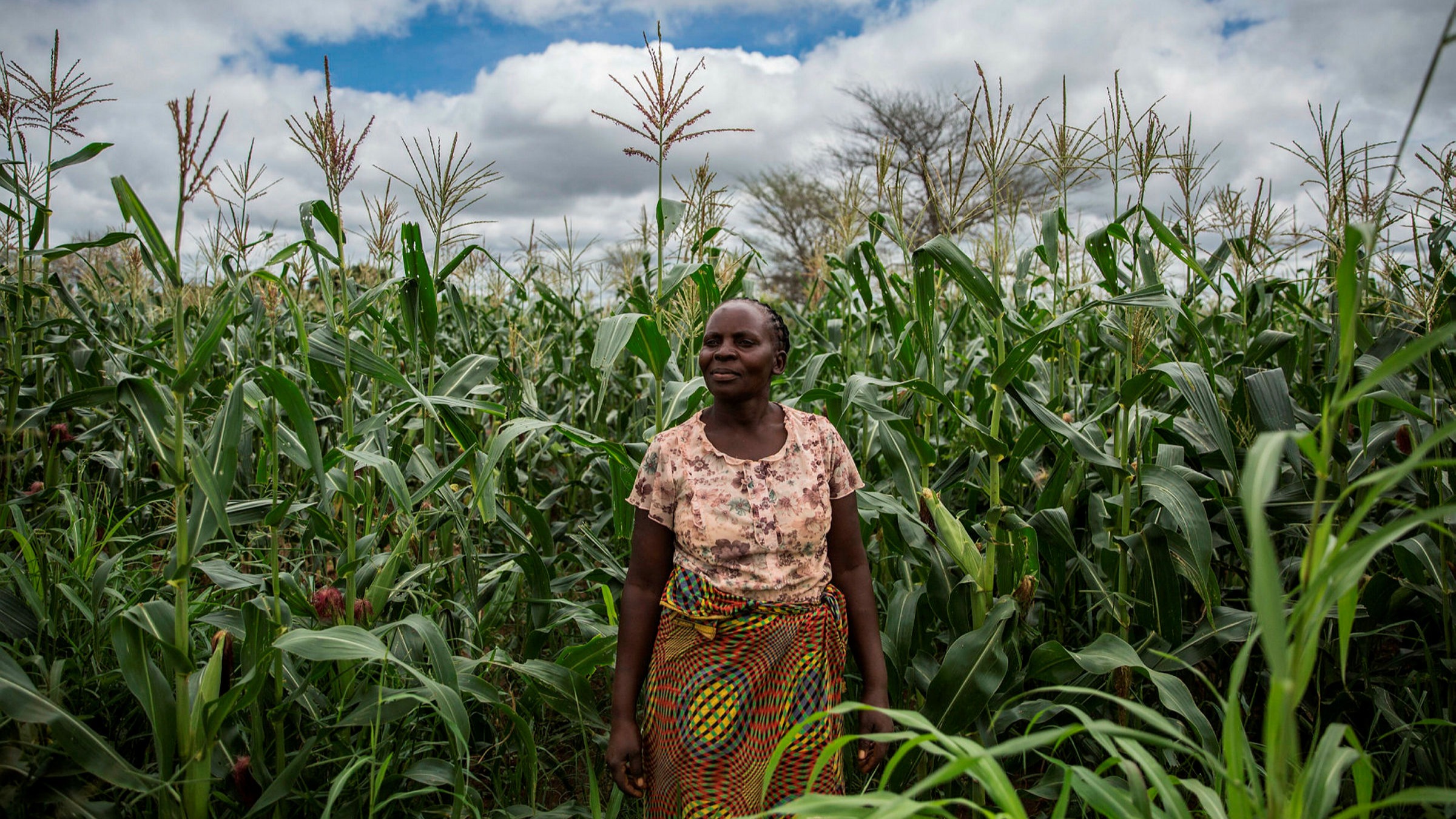 Milestone
We have successfully completed farm sponsorship campaigns for 3 consecutive years with early Payment of ROI to all sponsors. Vaccination exercise for over 500 farms. Organization of several seminars and educational programmes.
Charity
Free extension services for rural farmers. Provision of water for drinking and irrigation. Tree planting in some regions of Africa. Alleviating poverty and hunger. Providing basic computer knowledge and programming for children in rural Africa.
where are we headed ?
The future of global food production is tied to the success of agriculture in Africa. To maximize the resources available to farmers, we are integrating blockchain technology into the sector
By holding the FarmGrid token, anyone can participate in farming and help optimize yields.
Lack of funding is a major challenge for African farmers, and this initiative aims to address that. We encourage everyone to get involved and become a farmer by simply using a smartphone or laptop.
This is an excellent opportunity for youths who are already involved in blockchain businesses.
Token use case
Incentivise farmers who adopt Commercial Organic Farming.
Incentivise experts who teach farmers about the misuse of antibiotics.
Facilitate smooth investment in agriculture in Africa.
In-app game asset purchase (Agro Intelligence Game).
Global Farm Crowdfunding
(Global farming participation in africa)
FarmGrid engage in Blockchain farming and actual farming activities where stakeholders can choose which Plant or animal to sponsor and get returns from the sales of these products after a stipulated period of time . The returns are stated before the sponsorship campaigns are advertised . This is unlike other Blockchain farming activities that end on the Blockchain.
Learn more
https://t.me/farmgridAfrica
our team
FarmGrid team is composed of veterinarians, blockchain engineers, pharmacists, health professionals, agricultural extension agents, environmentalists and visual designers
Learn more
Staking
FAQ
What is FarmGrid ?

FarmGrid is improving agriculture in Africa and promoting One Health using blockchain technology. We have accomplished numerous projects since our establishment, such as vaccinating farm animals, educating farmers and agro extension workers on antibiotic use and misuse. one health. FarmGrid an organization of agricultural, health and Tech experts that promotes One health by assisting farmers: rural, commercial, small and large scale farmers and beginners achieve their goal of healthy and safe food production.

What we do ?

-Farm Crowdfunding.
-Vaccination for farm animals.
-Farmers and agro Extension workers education on the use and misuse of antibiotics.
-Farm sponsorship programs.

I have a farm, how do I participate in the FarmGrid ?

FarmGrid is building a community of farmers that have adopted the best agricultural practice on their farms with products free from antibiotic abuse. We are supporting farmers (small and large scale) worldwide to optimize yield and grow healthy farm products.
You can join us by sending a message to [email protected] tell us a little about your farm (location, weekly yield, type of farming) and further information would be communicated.

I don't have a farm, how do I participate in the FarmGrid ?

You hold immense value within the FarmGrid community, and we highly appreciate your presence. As a member of our community, you have the power to make a difference in multiple ways. Firstly, you can contribute by spreading the word and inviting others to join the Grid community. Secondly, you have the opportunity to sponsor a farm and achieve a remarkable return on investment of over 25% on the farm proceeds of your choice. Lastly, you can assist us in registering farmers who are not yet affiliated with FarmGrid, thereby expanding our network and impact.

How can I make money on the FarmGrid ?

The Farm sponsorship program, based on CrowdFunding, has been meticulously designed to provide financial growth opportunities for our community members. By sponsoring a farm, you can reap returns in three distinct ways. Firstly, you can earn through the Defi protocol, secondly, you can benefit from the farm proceeds, and lastly, you will receive the $GRID token as an added incentive. Additionally, as a farm sponsor, you will also have the privilege of receiving livestock or crops delivered to you every December.

Who can invest in the FarmGrid ?

Anyone anywhere can be a part of the FarmGrid objective and participate in sponsoring a farm.

Why should I join the sensitization ?

The abuse and misuse of antibiotics in the rearing of farm animals present a significant threat to the health of all living beings. To address this pressing issue, our efforts focus on raising awareness and educating farmers and agro-extension workers about the optimal agricultural practices to implement on their farms. This sensitization initiative aims to promote the production of farm proceeds that are free from antibiotic residues, ensuring their suitability for human consumption and contributing to overall health and well-being.